Convenience
Schedule and monitor SSIS jobs in your browser (desktop or mobile).
Security & Data Privacy
We take the security of your data seriously.
Your data is reliably protected at all times.
Rich Toolbox
Easily automate your integration scenarios with COZYROC SSIS+ 200+ tasks and components.
Centralized Management
Manage multiple on-premise SSIS execution environments in a web app.
Webhook Triggers
Automatically run packages by subscribing to external events (via inbound webhooks).
Managed or on-premises execution environments
Schedule package executions and monitor your jobs in COZYROC Cloud.
Run your packages in a managed or on-premises environment.
Learn More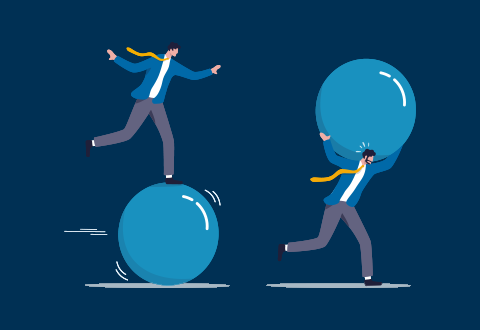 Get started in minutes
1) Upload an SSIS package.
2) Set parameters and do a trial run.
3) Specify a schedule for the execution job.
4) Sit back and relax! You'll be notified if any issues pop up.
Learn More
Simple pricing for busy people
Monthly
Yearly
(save 20%)
14-day free trial (no credit card required)
ON-PREMISES
Manage multiple on-premises SSIS execution environments by installing an agent on each of your servers
$ 59 / MO.
Pay monthly for a total of $708 per year
Try for free
$ 50 / MO.
Single payment of $600 for an entire year
Try for free
Upload, parameterize and schedule executions of SSIS packages
Inspect execution logs in realtime
Monitor on-premises execution environments
Unlimited collaborators in your account
15 days of execution log retention
STANDARD
Includes everything from the ON-PREMISES plan and provides an access to a shared managed SSIS execution environment
$ 249 / MO.
Pay monthly for a total of $2988 per year
Try for free
Most popular
$ 199 / MO.
Single payment of $2388 for an entire year
Try for free
COZYROC SSIS+ tasks and components included
100 execution hours/month
Single execution duration up to 30 minutes
1GB storage for temporary execution files
Free 10GB/month of network traffic. Extra traffic charged 0.25$ per 1GB
For more information about subscription plans and SQL Server licensing, please refer to our
documentation
.
Contact Us
Address: 4350 Lassiter at North Hills Ave, Raleigh, NC 27609, United States
Phone: +1 (919) 249-7421
Support: Help Center